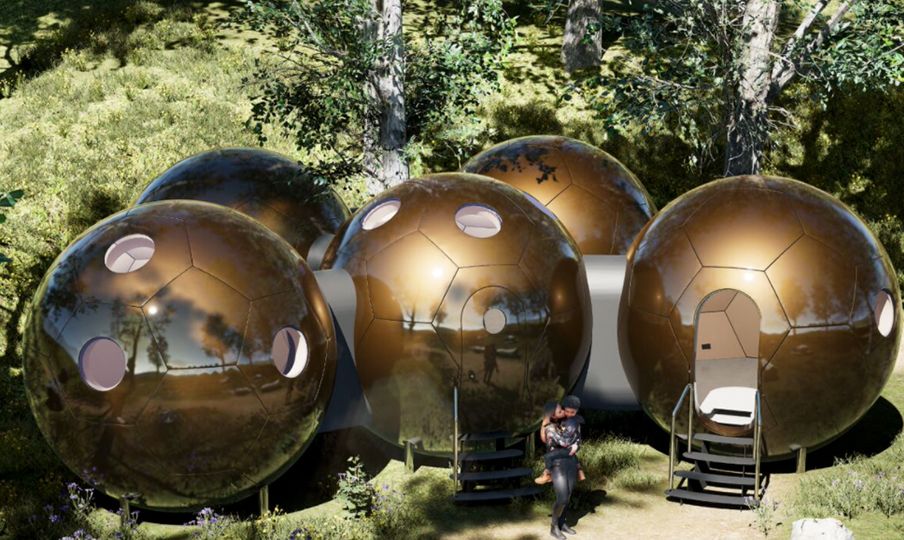 Featured on George Clarke's Amazing Spaces, Conker Living is a business based on automotive and aerospace technologies solving issues through innovation and design. They have taken on the challenge to integrate User Centered Design in everything they do to ensure they look at their innovations through the challenges of the world as well as the individual. They believe that in order to make change, is to reduce the cost of living by introducing solutions which directly affect the amount of money that is left in ones' pocket at the end of the month. This is why they base their designs in proven technology, use local manufacture, use lightweight materials and understand the impact on environment for installations.
The Conker is built to last using aerospace and automotive materials with minimum foundations and up to 230mm of insulation. This means that The Conker will maintain a comfortable temperature throughout the year in hot or cold climates, it can even be fitted with a pollen filter. Standard equipment includes a heat recovery system, underfloor heating and fully certified electrics ready to plug and play with no mess or fuss. A truly portable, 365 days a year sustainable ECO building that's fully in tune with its environment, engineered from either recycled or recyclable materials. The semi-sphere is 3.2m high and the full sphere is 3.9m. The Baby Conker is 1.9m in diameter and 2m high.
The Conker has infinite possibilities that help to minimise the impact on the environment. We were wowed by this revolutionary living space and stepped inside to discover it at the Ideal Home Show 2022, in partnership with NatWest.